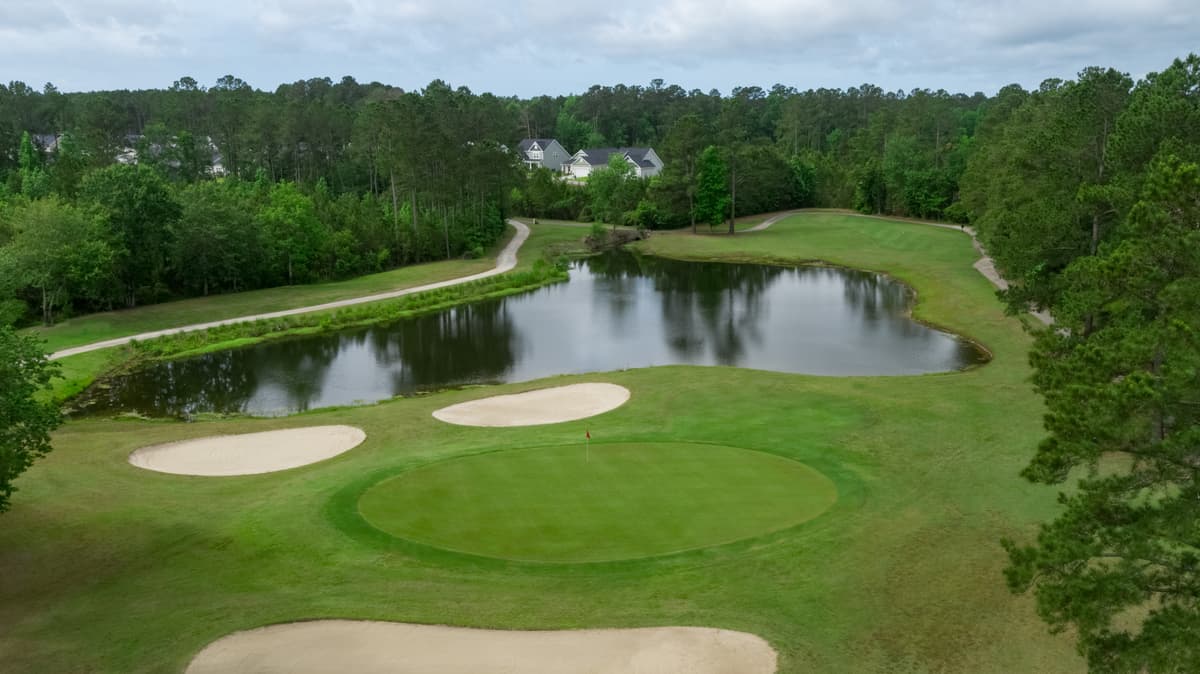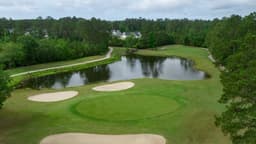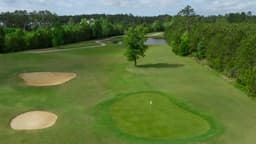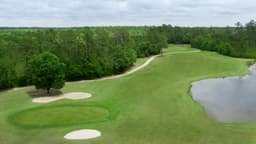 Just a short drive from route 17 in North Myrtle Beach on route 9 heading West you'll come to Colonial Charters development and the entrance to Colonial Charters Golf & Country Club.
Colonial Charters: A Shot Maker's Haven
The wooded backdrop and rolling fairways of Colonial Charters provide a relaxing and picturesque round in which golfers will rediscover their passion for the game. Located just a short drive north of the heart of Myrtle Beach, Colonial Charters has remained a favorite of many due to its affordability and appealing layout. With pro shop and course staff ready to assist players at a moment's notice, the quality service and comfortable atmosphere provided both inside the clubhouse and throughout the property is unmatched.
Colonial Charters is a beginner-friendly design that allows golfers to enjoy a challenging round at the pace of their choosing. With four sets of tees from which to choose, golfers may find themselves faced with a compelling challenge from the back tees with a 70.5/129 course slope/rating, or an easygoing round from the forward tees. Categorized as "a shot maker's course with options," Colonial Charters offers something for every type of golfer as seasoned and inexperienced golfers alike will find pleasing elements as they play this course. As intimidating water hazards and unforgiving bunkers abound, this laid-back course is characterized by its remarkable greens and sweeping fairways.
As golfers make the turn at Colonial Charters, they may feel as if they are playing two different golf courses. The front nine features a healthy volume of out-of-bounds areas due to many homes with narrow tee shots. While the back nine feels more unrestricted and enticing, with wide belts of timber galore, the silence of the Carolina forest that envelops each hole is more prominent.
Book a Package
You choose where you want to play and choose where you want to stay! Myrtle Beach offers nearly 80 Championship courses, and Condo-World brings you the Grand Strand's BEST accommodations from Oceanfront Condos to Golf Course Villas, North Myrtle Beach to Pawleys Island…we have all the ingredients for the PERFECT golf package! For the Best Selection use the Condo-World Connection!
Beachwood, Brunswick Plantation, Heritage Club, Heathland, Moorland, Parkland, Oyster Bay and Whispering Pines not available online. Please fill out a quote request or call 1-800-422-1587 for rates and availability.
View Details
The Founders Group International features over 20 premier designs of some of the most popular and well maintained courses throughout the Grand Strand.
View Details