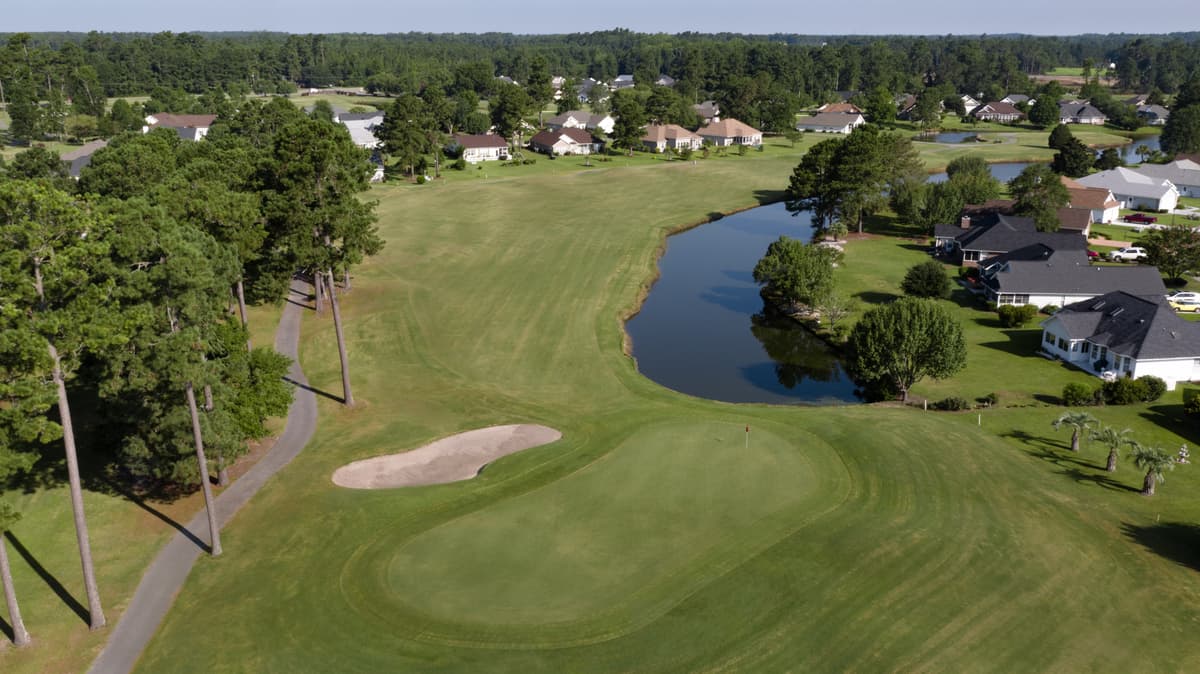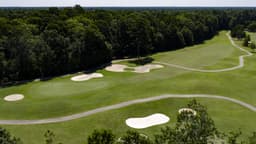 Aberdeen Country Club represents Myrtle Beach Golf in the true "Scottish" tradition. Aberdeen Country Club features three distinctive nines that challenge the player and reminds him of those early days of golf with the Meadows, Highlands, & Woodlands nines. Hidden among towering hardwoods and the beautiful Waccamaw River, this North Myrtle Beach Golf course is a fabulous choice.
Experience True Links-Style Golf at Aberdeen
True Scottish links-style golf awaits you at Aberdeen Country Club, located near North Myrtle Beach in Longs, South Carolina. Boasting three scenic 9-hole courses, golfers will get a strong sense of an earlier time in golf history as they're surrounded by wetlands that are teeming with wildlife and natural growth. Cozied up to the banks of the Waccamaw River, Aberdeen sits in a peaceful area in which the rural lifestyle is apparent. Modeled after the Royal Aberdeen Golf Club, the world's sixth-oldest golf course located in Scotland, Aberdeen Country Club is a local favorite that attracts golfers from far and wide to take a swing or two at this track.
While the course remains "off the beaten path" and a few miles north of the City of Myrtle Beach, it set itself apart from its Grand Strand counterparts early on: in 1998, Aberdeen was the only recipient in the Carolinas of Golf Digest's prestigious awards for both "value" and "service". In 2006, the course garnered more recognition when Golf Digest awarded it a four-star rating in its "Places to Play" guide.
Each of Aberdeen's 9-hole layouts offers a test of strategy and patience. The Highlands course features rolling hills that resemble those of Scottish golf courses, with generous fairways and severe undulations on the greens. The Meadows course demands accuracy and precision off the tee and on approach shots at the start of the round, but plays easier as the nine holes progress. The Woodlands course is labeled the hardest of the three courses at Aberdeen. Narrow, tree-lined fairways with plentiful water hazards make target golf and playing smart a must.
Aberdeen Country Club part of the Founders Club International collection of courses, which includes other notable designs such as TPC Myrtle Beach, Pawleys Plantation, Tradition Club, Pine Lakes Country Club, River Club and several more. You don't have to take a trip to Scotland to experience true links-style golf: it's waiting for you right down the road, just minutes from North Myrtle Beach at Aberdeen!
Book a Package
You choose where you want to play and choose where you want to stay! Myrtle Beach offers nearly 80 Championship courses, and Condo-World brings you the Grand Strand's BEST accommodations from Oceanfront Condos to Golf Course Villas, North Myrtle Beach to Pawleys Island…we have all the ingredients for the PERFECT golf package! For the Best Selection use the Condo-World Connection!
Beachwood, Brunswick Plantation, Heritage Club, Heathland, Moorland, Parkland, Oyster Bay and Whispering Pines not available online. Please fill out a quote request or call 1-800-422-1587 for rates and availability.
View Details
The Founders Group International features over 20 premier designs of some of the most popular and well maintained courses throughout the Grand Strand.
View Details