Course Details
Champion Ultra Dwarf Bermuda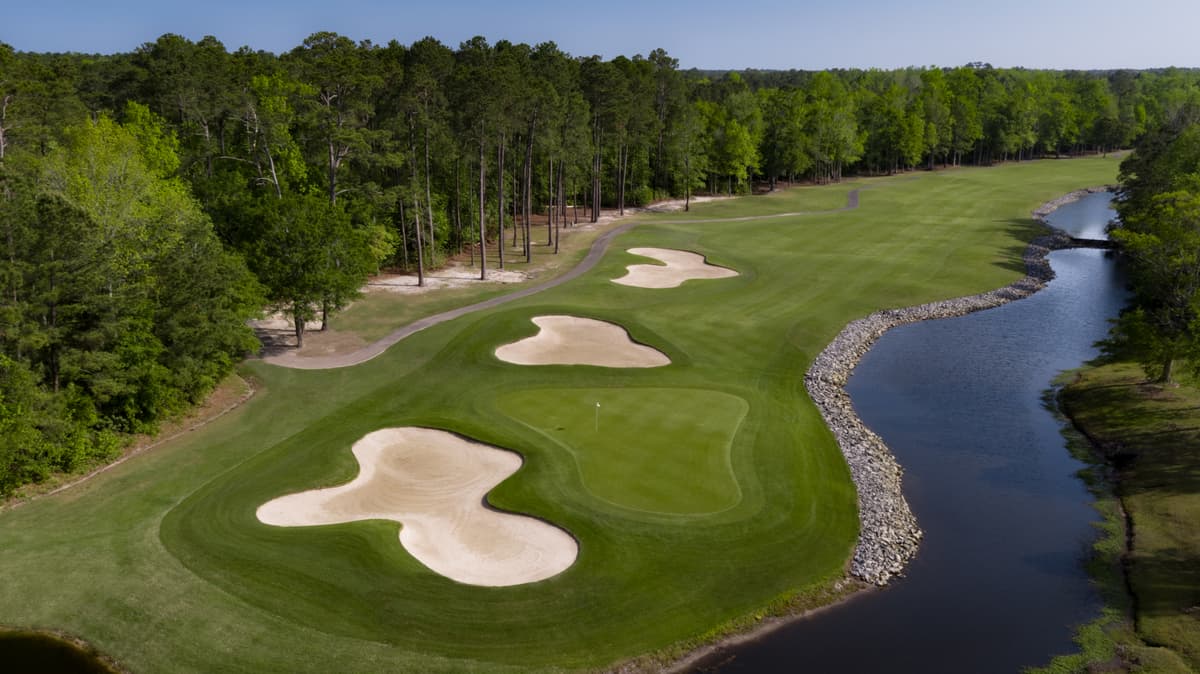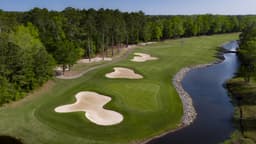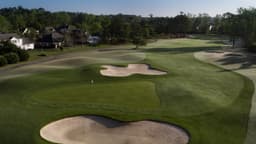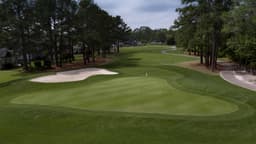 Quietly nestled among densely wooded terrain and rolling hills lies a visually stunning, challenging yet playable 18 holes that you cannot afford to miss on your next trip to the Grand Strand. Quality, service, and commitment to excellence are the key ingredients found at River Hill's prestigious course. Also, the spacious, newly renovated colonial style clubhouse is a wonderful retreat for golfers.
Master the Art of Risk/Reward at River Hills
Located in the quaint fishing town of Little River, S.C., River Hills Golf & Country Club is nestled among dense hardwood forests that are surrounded by the pristine South Carolina wetlands. Featuring tree-lined fairways and tight doglegs galore, this course is bound to confound the unprepared. Just a few miles from the North Carolina-South Carolina state line, River Hills offers players a test of golf that stays true to its Southern roots.
Elongated fairways meandering through towering trees and gently rolling man-made mounds lead up to well-protected, undulating greens. Elevation changes as much as 40 feet add to both the appeal and the challenge of River Hills. You may want to bring some additional golf balls, as 13 of the 18 holes on the course feature a water hazard. There are numerous risk/reward opportunities that benefit good shots but punish the errant ones. Accuracy and commitment to each shot are a must on this golf course.
Recognized by Golfweek among its "Top 50 in the Southeast" and given a four-star rating by Golf Digest, River Hills Golf & Country Club is a standout in the area. After renovations in 2003, the course saw increased play from golfers of all skill levels, and was said to exhibit a friendlier and more predictable layout than before. River Hills includes some visually deceptive holes which present some mild hurdles for even the most seasoned golfers. Nonetheless, the unique features of this memorable course attract golfers from far and wide to take on the challenge.
The immaculate conditioning and fairness of this layout are as valuable as the course's proximity to a wide range of highly regarded dining and entertainment options. Due to the convenient location of River Hills, golfers have the option to venture to the nearby beaches of North Myrtle Beach, S.C. or head up to Calabash, N.C. for some local seafood along the Waterway after their round.
You don't want to miss out on an opportunity to play this remarkable track!
Book a Package
You choose where you want to play and choose where you want to stay! Myrtle Beach offers nearly 80 Championship courses, and Condo-World brings you the Grand Strand's BEST accommodations from Oceanfront Condos to Golf Course Villas, North Myrtle Beach to Pawleys Island…we have all the ingredients for the PERFECT golf package! For the Best Selection use the Condo-World Connection!
Beachwood, Brunswick Plantation, Heritage Club, Heathland, Moorland, Parkland, Oyster Bay and Whispering Pines not available online. Please fill out a quote request or call 1-800-422-1587 for rates and availability.
View Details
The Founders Group International features over 20 premier designs of some of the most popular and well maintained courses throughout the Grand Strand.
View Details