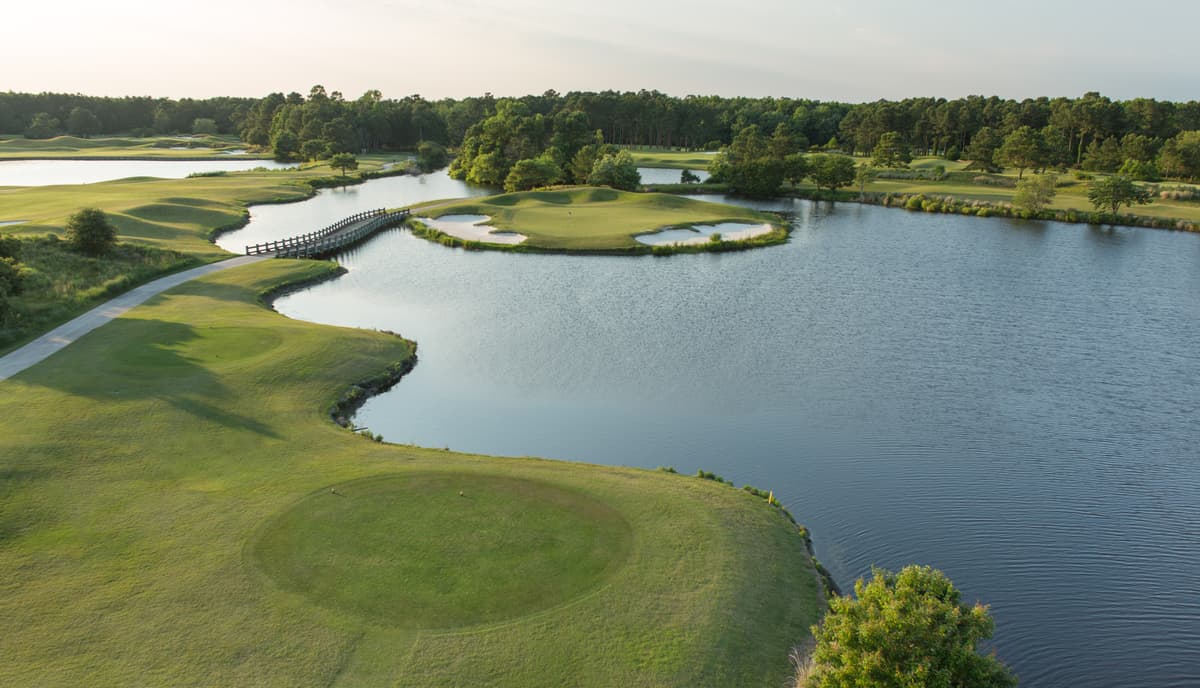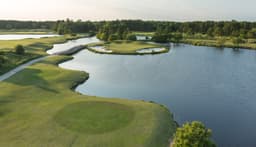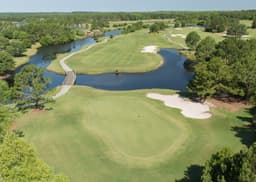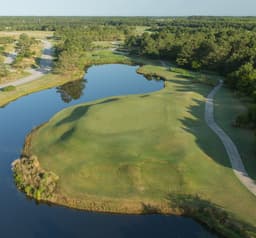 Thistle Golf Club has established itself among the very best courses on the Grand Strand. Our 27-hole Scottish-links design has been ranked among the "Top 100 Fairways in America" by Golf For Women Magazine and earned 4 stars from Golf Digest's "Places to Play". Superb layout, exceptional conditioning and unparalled service assure a truly enjoyable golf experience.
Experience the 'Top 100 Fairways in America' at Thistle Golf Club
If you're looking to bring a taste of Scotland to your trip, consider booking a round at Thistle Golf Club. Not only is it one of the best facilities in the area for links-style golf, but it also houses three nine-hole sets, meaning the fun doesn't have to stop after hole No. 18. Here's what to love about Thistle:
Located in Sunset Beach, NC, just a short drive from the hustle and bustle of central Myrtle Beach as well as many Condo-World properties for staying accommodations, Thistle's three nines (Stewart, Mackay and Cameron) were all designed by Tim Cate. Each nine is quintessentially Scottish, with design features like wide-open fairways, large undulating greens and hazard areas of thistle and thorn. Yet the unique Lowcountry setting makes it so that no matter which two nines you play, the challenges you face are always creative and different (though it is strongly recommended to play all three nines to experience it all). Thistle's par 5s are difficult, but the par 3s are as playable as they are beautiful to look at. And with a backdrop that will blow you away and conditions that are optimal year-round, Thistle is a great choice no matter when you plan to play and stay.
Meanwhile, Thistle's staff inside its iconic brick, stone and wood clubhouse is known by locals and returning visitors for its unparalleled customer service. Its porch overlooks the practice putting green while having views of several holes, making it the ultimate setting to sit and relax with friends or family before or after your round.
Book a Package
You choose where you want to play and choose where you want to stay! Myrtle Beach offers nearly 80 Championship courses, and Condo-World brings you the Grand Strand's BEST accommodations from Oceanfront Condos to Golf Course Villas, North Myrtle Beach to Pawleys Island…we have all the ingredients for the PERFECT golf package! For the Best Selection use the Condo-World Connection!
Beachwood, Brunswick Plantation, Heritage Club, Heathland, Moorland, Parkland, Oyster Bay and Whispering Pines not available online. Please fill out a quote request or call 1-800-422-1587 for rates and availability.
View Details