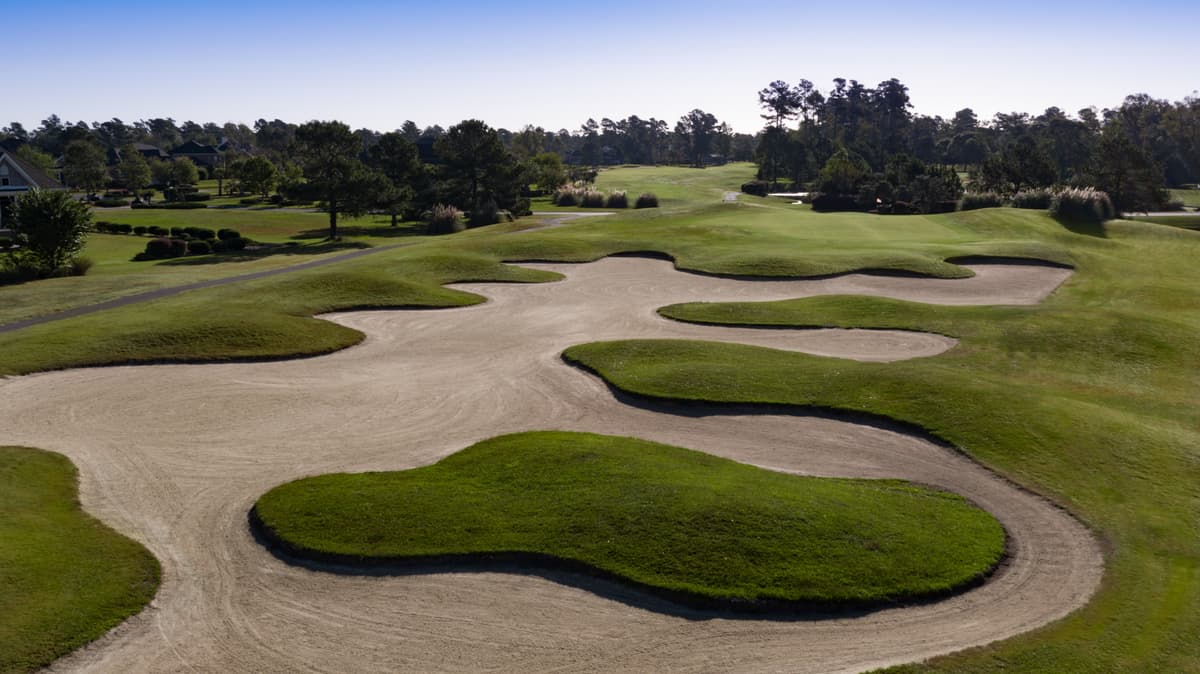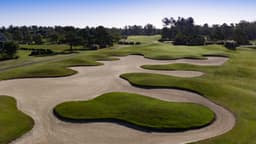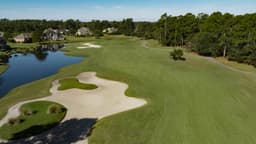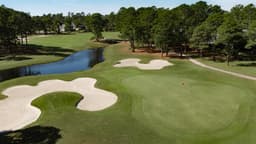 Panthers' Run Golf Links was born to be a different kind of challenge. Tim Cate has designed this marvelous cat to prowl along the edge of a nature preserve and continually test your ability to stay out of the surrounding marshland. Wide fairways that twist and turn, plus scenic water features blend together perfectly to create one of the most visually interesting courses in the Carolinas.
Navigate the Waterways of Panther's Run: A Tim Cate Masterpiece
Tim Cate has emerged as one of the premier architects along the Carolinas coast and the quality of Panther's Run at Ocean Ridge Plantation – his first solo design - jump-started his rise.
The quartet of courses at Ocean Ridge also include Lion's Paw, Tiger's Eye and Leopard's Chase, but Panther's Run was the layout that provided the momentum to continue expanding the property. Cate opened eyes with his inaugural work and set the stage for the development of Tiger's Eye and Leopard's Chase.
Panther's Run is set amidst a nature preserve that provides the course visuals players love. Using that natural beauty as a canvas, Cate designed a course that has been a longtime favorite of traveling golfers.
The course plays across a rolling property that features an abundance of water in the form of small streams and ponds. Water is visible on 17 of 18 holes and it's an integral part of the challenge on 12 holes, demanding mental fortitude to accompany physical skill.
The most demanding shot at Panther's Run is arguably the final approach shot. The 412-yard 18th plays to a green with water that encroaches the front of the putting surface and along the right side of the green. It's a nervy shot to cap a day full of them.
Panther's Run has five sets of tees, starting at 5,023 yards and topping out at 7,089 yards. The white tees, the course's most commonly played, are 6,267 yards and will test the average player without being overwhelming.
No matter where golfers play from, Panther's Run has secured its place in the market, pleasing players with a memorable design and a value price. Whether you're looking for a North Strand course to add to your package or want to play the Big Cats package (it's a good one), a round at Panther's Run will put a smile on the face of your group.
Book a Package
You choose where you want to play and choose where you want to stay! Myrtle Beach offers nearly 80 Championship courses, and Condo-World brings you the Grand Strand's BEST accommodations from Oceanfront Condos to Golf Course Villas, North Myrtle Beach to Pawleys Island…we have all the ingredients for the PERFECT golf package! For the Best Selection use the Condo-World Connection!
Beachwood, Brunswick Plantation, Heritage Club, Heathland, Moorland, Parkland, Oyster Bay and Whispering Pines not available online. Please fill out a quote request or call 1-800-422-1587 for rates and availability.
View Details
The Big Cats at Ocean Ridge Plantation features 4 award winning and nationally recognized courses designed by Willard Byrd and Tim Cate and are all located in the Sunset Beach area of North Carolina.
View Details