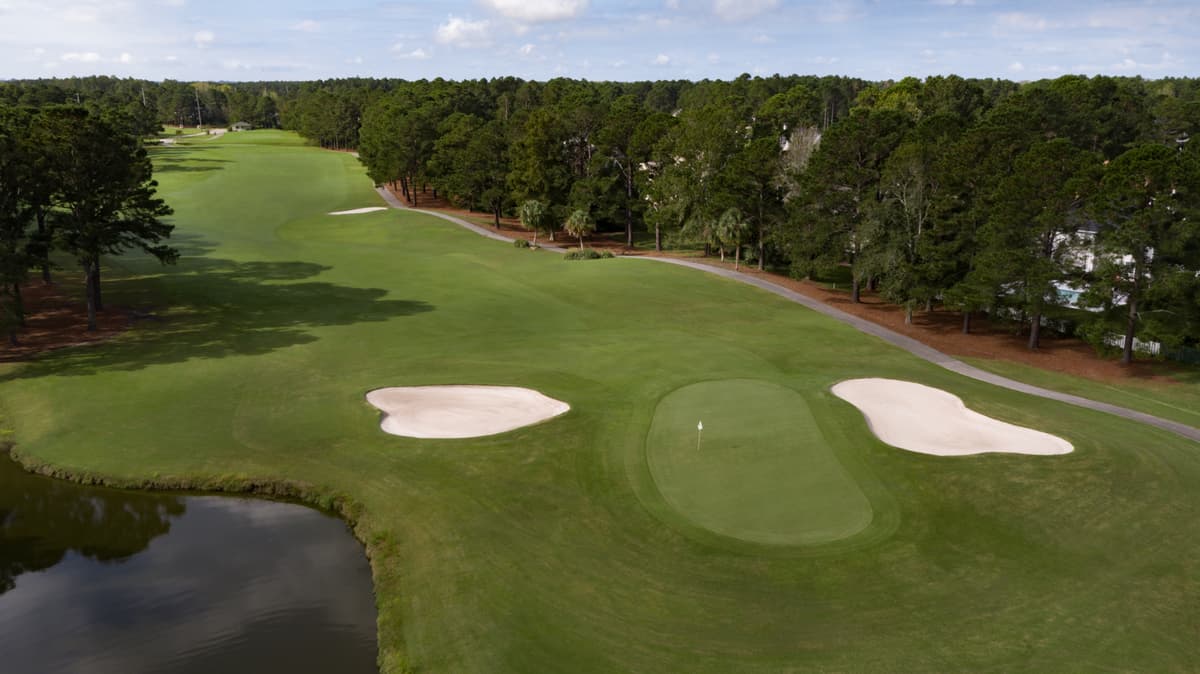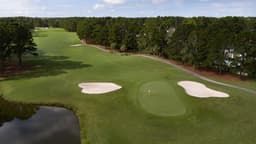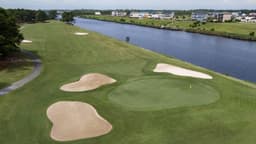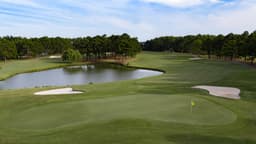 Traditional architecture, exquisite bent grass greens, and picturesque views of the Intracoastal Waterway combine to make Palmetto one of the Grand Strand's most enjoyable courses. Its sensational Par 3, 17th hole and majestic 18th provide an exciting finish to this gem. Minutes from major hotels, Palmetto is in the heart of Myrtle Beach but its breathtaking scenery makes it seem a world away.
Palmetto: Play the Links Magazine-Featured Course
Experiencing all that championship golf has to offer starts with a round at Myrtlewood Golf Club and its Palmetto course. Located in the heart of Myrtle Beach, this course is one of the most well-maintained along the Grand Strand, from its closely mown fairways to its slightly undulating TifDwarf Bermuda greens. The relaxed, Lowcountry-style layout presents players with a round of golf that cuts through pine forests and later opens up to panoramic views of the Intracoastal Waterway that you'll find on just a handful of golf courses in the area.
The traditional layout at Palmetto has made it a popular choice for family golf outings, competitive rounds, or even beginners just learning to play. The reachable par-5 holes, fair and forgiving par 4s, and forgiving tee shots on par 3s make for a pleasant round of golf that anyone can enjoy. Gently sloping fairways and large greens make it a top repeat-play golf course for both tourists and locals year after year.
Palmetto's exquisite finishing holes are set scenically along the Intracoastal Waterway, with vistas you'll remember long after your final putt is made. The par-3 17th Hole offers a beautiful kickoff to your round's finishing stretch, but play it wisely: bunkers and a large water hazard make for a tricky tee shot into a well-protected green. Hole 18 is Palmetto's signature hole, as well as one of the more compelling holes in all of Myrtle Beach golf. This par-4 finisher is bordered by the Waterway up the entire left side, offering one of the most scenic finishes you'll experience along the Grand Strand golf scene.
The class and charm that personifies Myrtlewood's Palmetto course helped earn its distinction as one of Links Magazine's "Top 30 on the Grand Strand." Apart from its accolades, this course is simply just a favorite of anyone who plays it. Whether it's the desire to experience classic Myrtle Beach golf or just enjoy a relaxed afternoon, the Palmetto course at Myrtlewood Golf Club will exceed all of your expectations.
Book a Package
You choose where you want to play and choose where you want to stay! Myrtle Beach offers nearly 80 Championship courses, and Condo-World brings you the Grand Strand's BEST accommodations from Oceanfront Condos to Golf Course Villas, North Myrtle Beach to Pawleys Island…we have all the ingredients for the PERFECT golf package! For the Best Selection use the Condo-World Connection!
Beachwood, Brunswick Plantation, Heritage Club, Heathland, Moorland, Parkland, Oyster Bay and Whispering Pines not available online. Please fill out a quote request or call 1-800-422-1587 for rates and availability.
View Details
The Founders Group International features over 20 premier designs of some of the most popular and well maintained courses throughout the Grand Strand.
View Details