Course Details
Frances Duane/Arnold Palmer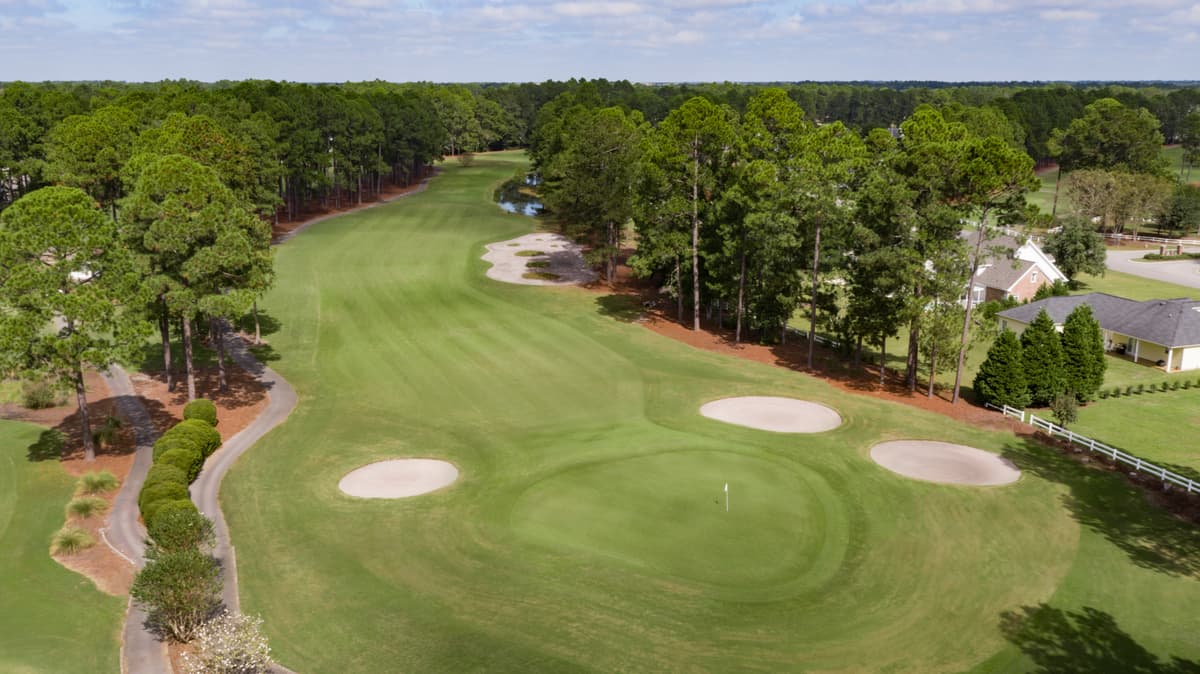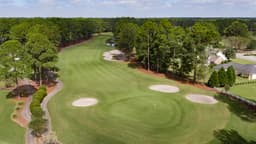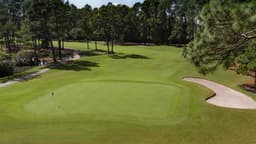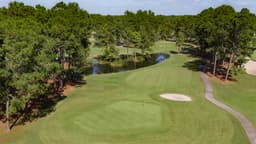 Southcreek is a Palmer design, and the favorite among its members. Finesse is required by every golfer with its guarded bentgrass greens and numerous waste areas, as it winds through wetlands and hardwood forests. A distinctly different design than Myrtle Beach National's other two courses, South creek provides its own unique round of golf.
SouthCreek: Arnold Palmer's Lowcountry Masterpiece
SouthCreek at Myrtle Beach National was thoughtfully crafted in 1973 by the hands of Arnold Palmer, who sought to incorporate the teeming hardwood forest and Lowcountry wetlands into the layout of this memorable design. SouthCreek's laid back geography, paired with its reachability from the forward tees, make this course the perfect choice for all levels of golfers. While its blueprint seems untroubled with less distance required off the tee, a greater focus on accuracy with approach shots is a must.
While SouthCreek is the shortest of the three courses at Myrtle Beach National Golf Club, it resembles its two sister courses in that it demands consistent shot making in order to score well. Measuring at just over 6,400 yards, numerous dogleg fairways, intimidating water hazards, and slick MiniVerde bermudagrass greens heighten the challenge. One of the recurring design elements at SouthCreek is evident in its expansive waste bunkers that can be more visually intimidating than their actual playability.
While word of mouth has attributed to the popularity of this course, plenty of accolades and national media attention have highlighted SouthCreek as one of the top tracks along the Grand Strand. Golf Digest awarded it four stars in its "Places to Play" guide, and SouthCreek has been honored by Golf for Women in its "Top 100 in America" rankings.
While many golfers rave about the layout of this course, history is a compelling draw of the property at Myrtle Beach National. The walls inside the main clubhouse are adorned with Arnold Palmer memorabilia. Authentic autographs and trophies are aplenty, where onlookers can admire the hard work and passion "The King" made the hallmark of his hall of fame career. The unique combination of amenities, course layout and history at Myrtle Beach National makes SouthCreek, along with its sister courses, among the more in-demand tracks along the Grand Strand.
Book a Package
You choose where you want to play and choose where you want to stay! Myrtle Beach offers nearly 80 Championship courses, and Condo-World brings you the Grand Strand's BEST accommodations from Oceanfront Condos to Golf Course Villas, North Myrtle Beach to Pawleys Island…we have all the ingredients for the PERFECT golf package! For the Best Selection use the Condo-World Connection!
Beachwood, Brunswick Plantation, Heritage Club, Heathland, Moorland, Parkland, Oyster Bay and Whispering Pines not available online. Please fill out a quote request or call 1-800-422-1587 for rates and availability.
View Details
The Founders Group International features over 20 premier designs of some of the most popular and well maintained courses throughout the Grand Strand.
View Details