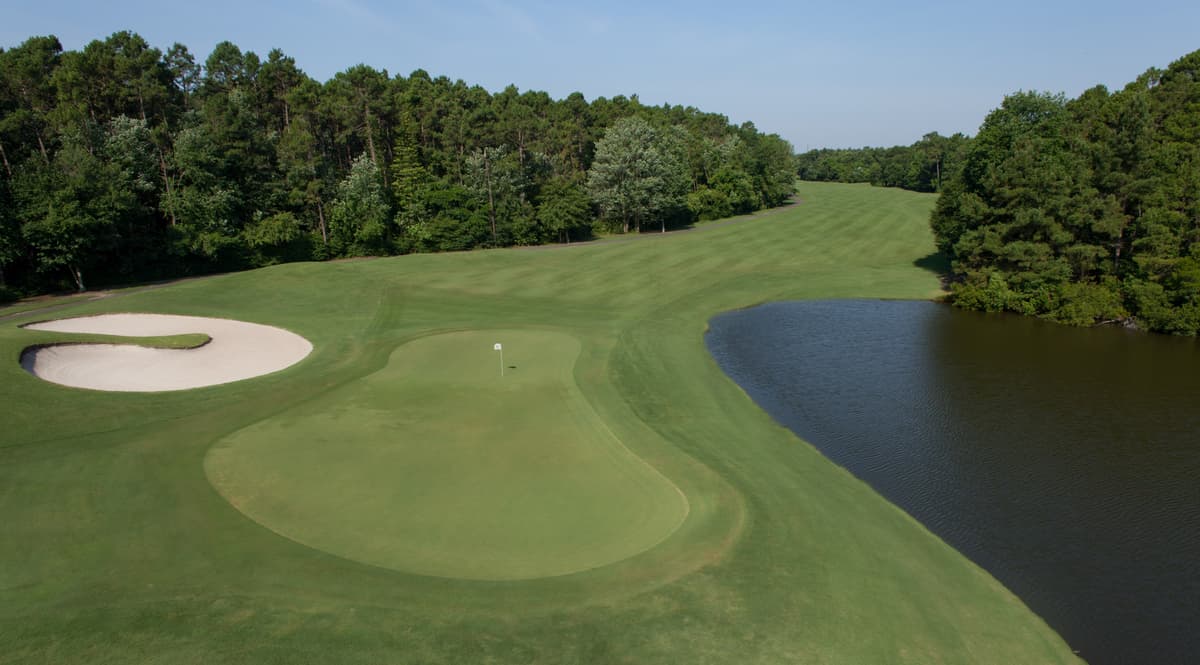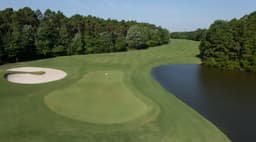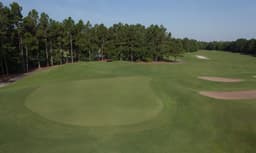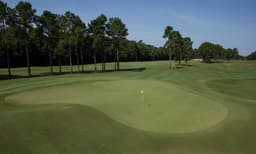 The Avocet, a challenging 18-hole signature course by Larry Nelson and Jeff Brauer, is known to be a true test of a player's skill and has been ranked among the "Top Ten Courses in America". Avocet is also rated a "4 Star Award Winner" by Golf Digest.
Avocet at Wild Wing: Where Skill Meets Splendor
An idea to create a championship layout was brought to life by former U.S. Open winner Larry Nelson and legendary architect Jeff Brauer, and the result of their collaboration was a memorable track: the Avocet Course at Wild Wing Plantation. Just minutes away from the heart of Myrtle Beach, Wild Wing's Avocet course is set against a backdrop filled with native plants and wildlife and emphasizes the natural terrain in its design while expertly infusing its own brand of creativity. Properly managing the contours and curves of this design is imperative for posting a good score, and not being too distracted by the splendor and raw beauty the Avocet course provides.
Quietly tucked away on a secluded preserve, Wild Wing-Avocet's aesthetics prove as prominent as its playability. Beautifully framed tee shots paired with a fair placement of bunkers makes this course an excellent choice for golfers of all skill levels. Slight mounding along the fairways lines your approach to challenging greens, adding to this design's allure. Tall Carolina pines border the fairways on each hole, allowing golfers to enjoy a round of golf without hearing the constant buzz of the outside world.
One of the most revered courses on the Grand Strand, the Avocet course has received a handful of accolades. Not only was the course awarded 4 stars in Golf Digest's "Places to Play" guide in 1996, Wild Wing-Avocet was also named the South Carolina Golf Course Owners Association's "Golf Course of the Year" in 2002.
The Avocet course provides a unique setting that is unique to the Myrtle Beach area. Golfers who play here embrace the seclusion of a golf course that provides peace and relaxation on every hole. An aura unmatched, the Avocet Course at Wild Wing Plantation always surpasses expectations.
Book a Package
You choose where you want to play and choose where you want to stay! Myrtle Beach offers nearly 80 Championship courses, and Condo-World brings you the Grand Strand's BEST accommodations from Oceanfront Condos to Golf Course Villas, North Myrtle Beach to Pawleys Island…we have all the ingredients for the PERFECT golf package! For the Best Selection use the Condo-World Connection!
Beachwood, Brunswick Plantation, Heritage Club, Heathland, Moorland, Parkland, Oyster Bay and Whispering Pines not available online. Please fill out a quote request or call 1-800-422-1587 for rates and availability.
View Details
The Founders Group International features over 20 premier designs of some of the most popular and well maintained courses throughout the Grand Strand.
View Details