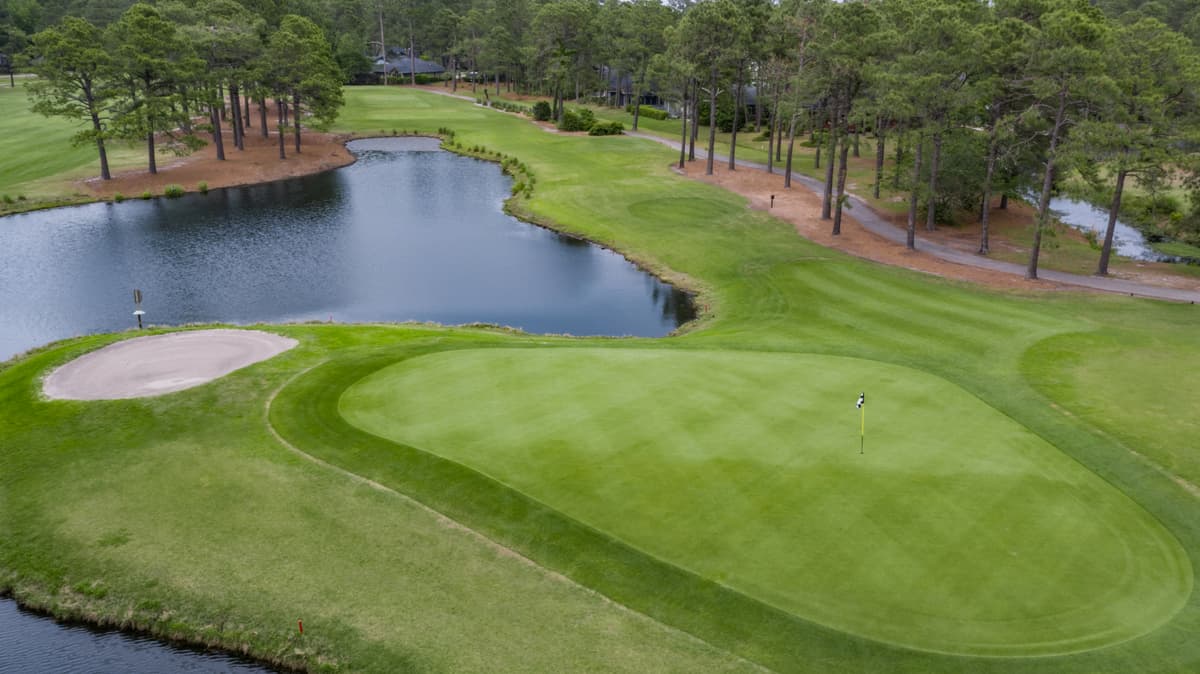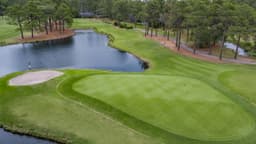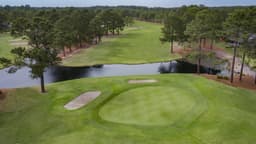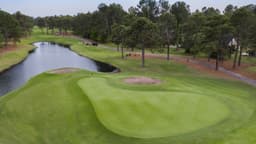 Burning Ridge features gently rolling fairways, towering trees and placid lakes. A recently renovated clubhouse, pro shop, grill and expansive deck add to your enjoyment. This course features generous landing areas off the tee and well-protected greens, offering an enjoyable challenge for every golfer. Large greens, generous fairways and water on nearly every hole make it a must on your planning schedule!
Burning Ridge: A Carolina Classic that Puts Your Skills to the Test
A Gene Hamm signature design, Burning Ridge was established in 1980 as Myrtle Beach was emerging as a premium golfing destination, and has remained to this day a true test of what Carolina golf has to offer. The quirky layout has a character of its own, offering players a spectacular and hearty challenge where their game will be put to the test on many different platforms.
Although the course isn't particularly long in terms of length, tee shots are often demanding and require extreme accuracy. Tree-lined fairways, elevated greens, and a handful of doglegs with bunkers abound, makes Burning Ridge a classic Myrtle Beach golf course. A large variety of greens sizes and shapes, ranging from long and skinny to shallow and wide, is protected by water hazards and bunkers. While there are several tricky holes, the course is fairly straightforward with plenty of challenges throughout the course of your round. Players will find that good shots are rewarded, while poor shots force even the most seasoned golfers to be tested.
In 2006, Burning Ridge earned "Myrtle Beach Golf Course of the Year" honors from the Myrtle Beach Area Golf Course Owners Association for its outstanding course layout, extensive renovations, and significant efforts to grow the game of golf in the Myrtle Beach area. Both women and junior golfers will discover that the course is friendly, as tee positions were placed to provide a fair challenge to all. Due to the accommodating nature of pro shop staff and the course layout, a large contingent of ladies and women's groups frequent Burning Ridge for weekly golf matches.
While it is primarily a shot maker's course, Burning Ridge presents players a trademark Gene Hamm test that features large fairways with visually intimidating tee shots, protected by large landing areas that are hidden by mounds and tucked bunkers. His unique designs have bolstered the popularity of golf on the Grand Strand for decades, drawing players from near and far.
Book a Package
You choose where you want to play and choose where you want to stay! Myrtle Beach offers nearly 80 Championship courses, and Condo-World brings you the Grand Strand's BEST accommodations from Oceanfront Condos to Golf Course Villas, North Myrtle Beach to Pawleys Island…we have all the ingredients for the PERFECT golf package! For the Best Selection use the Condo-World Connection!
Beachwood, Brunswick Plantation, Heritage Club, Heathland, Moorland, Parkland, Oyster Bay and Whispering Pines not available online. Please fill out a quote request or call 1-800-422-1587 for rates and availability.
View Details
The Founders Group International features over 20 premier designs of some of the most popular and well maintained courses throughout the Grand Strand.
View Details