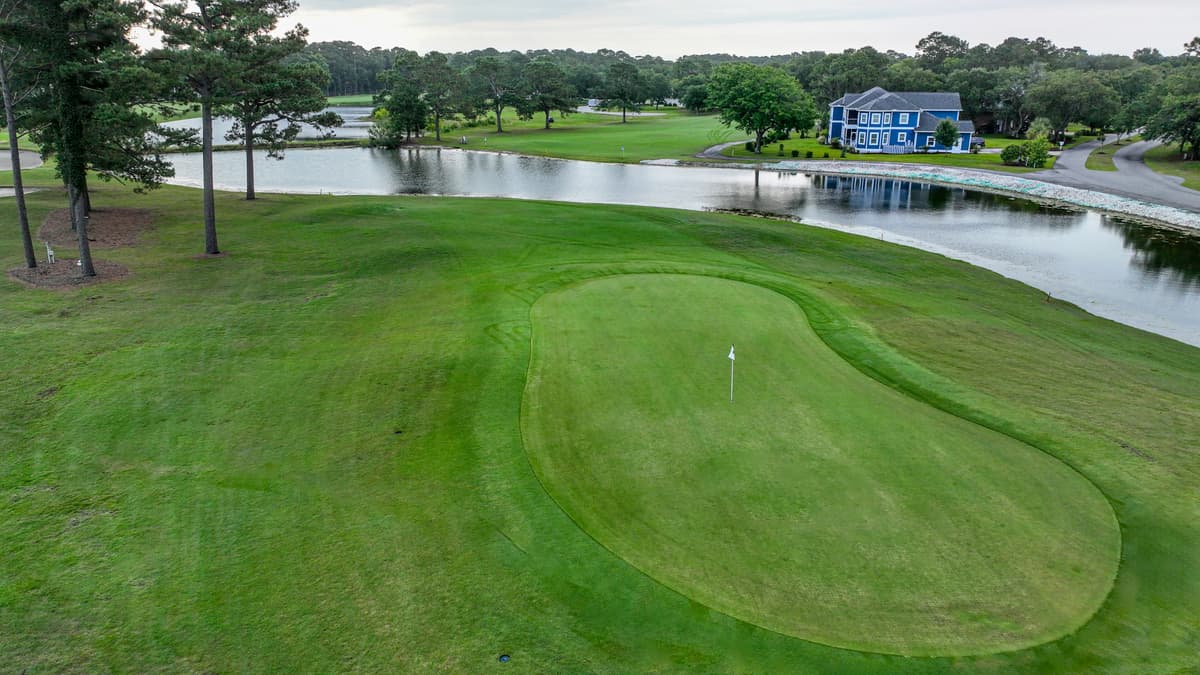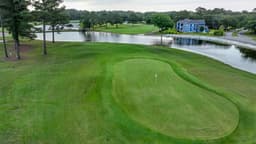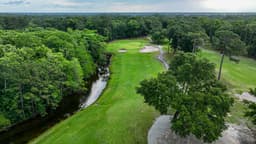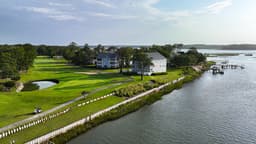 Lockwood Folly Country Club is golf the way it should be…. Quiet beauty, unhurried pace. Willard Byrd carved his masterpiece among the ancient live oaks of a century-old seaside hunting preserve. Tree-lined, non-parallel fairways give a sense of grandeur and solitude. More than a dozen holes offer lakes and salt marsh to challenge the best.
Lockwood Folly: Willard Byrd's Seaside Masterpiece
Lockwood Folly Country Club outside of Holden Beach, NC — just a short drive north from the heart of central Myrtle Beach — presents a gorgeous Lowcountry golf experience with views along the Lockwood Folly River and the Intracoastal Waterway. The course layout was built for shot makers, with a few different holes where you have to put it in certain places to be successful because if you don't, you'll find some added challenge. There's also a lot of water on the course. But despite the difficulties you might find, there also come the rewards for well-played, sometimes risky shots.
Perhaps the most beautiful view you'll find on the property comes on the 18th hole, a reachable par 5 providing a great opportunity to end your day with a birdie, if you can hit your drive long and avoid the water hazard on the right. Once accomplished, a long iron or fairway metal is all you'll have into a green protected by water in the front-right and a natural marshy area behind. The challenge here is daunting, but the view is absolutely magnificent, and with a recently renovated clubhouse overlooking the green, it's the perfect spot to sit out and enjoy a cold beverage after your round.
Overall, the course setup doesn't look very long on the scorecard but, in reality, plays longer than you realize because you can't hit many drivers off the tee. You have a lot of layups from water and bunkers not to mention your share of doglegs, so you end up hitting a lot of long irons or fairway metals. If you typically hit your long irons pretty straight, you'll have an advantage.
Because of this, Lockwood Folly also is a course where you have to have a strategic game plan. There are times when you'll be tempted to do something different, to force a shot that is just too risky, but you must stick with your game plan. On the flip side, there will also be times where taking a risk really is worth the potential bonus. Therein lies the true test, and brilliance, of Lockwood Folly.
Book a Package
You choose where you want to play and choose where you want to stay! Myrtle Beach offers nearly 80 Championship courses, and Condo-World brings you the Grand Strand's BEST accommodations from Oceanfront Condos to Golf Course Villas, North Myrtle Beach to Pawleys Island…we have all the ingredients for the PERFECT golf package! For the Best Selection use the Condo-World Connection!
Beachwood, Brunswick Plantation, Heritage Club, Heathland, Moorland, Parkland, Oyster Bay and Whispering Pines not available online. Please fill out a quote request or call 1-800-422-1587 for rates and availability.
View Details
MYRTLE BEACH GOLF TRAIL PACKAGES
The Myrtle Beach Golf Trail has over 20 award winning golf courses that stretch along the Carolina coast from Brunswick County, NC to Murrells Inlet, SC featuring the legendary names of Arnold Palmer, Gary Player and Pete Dye designed courses.
View Details