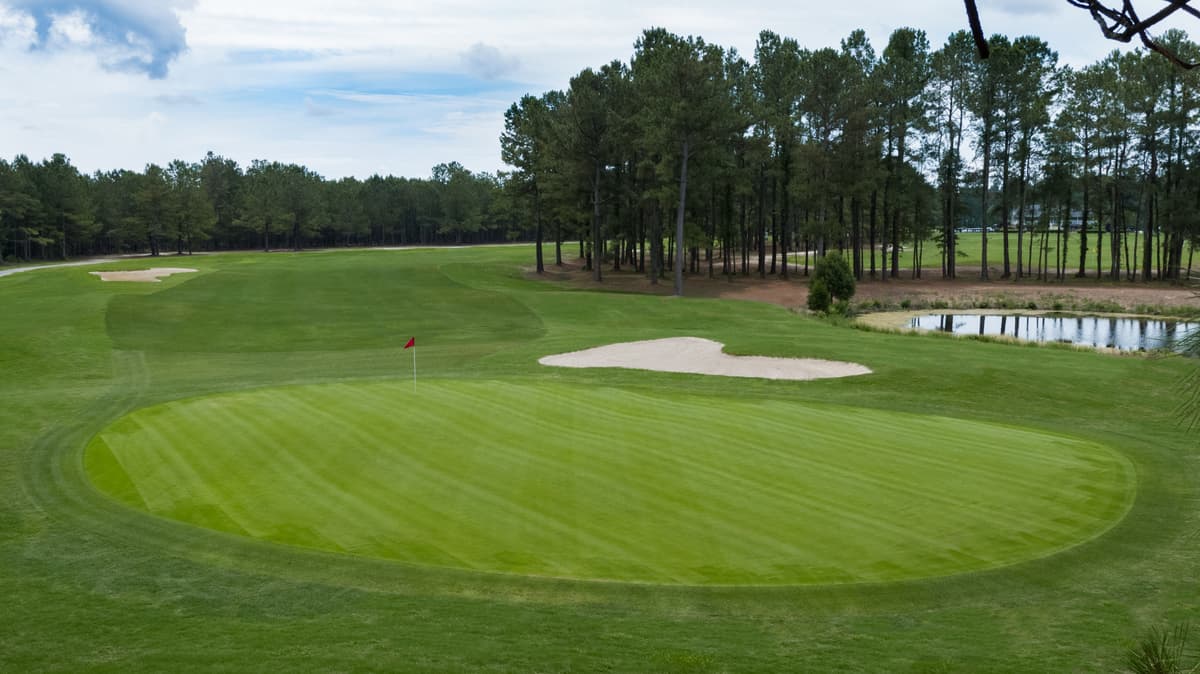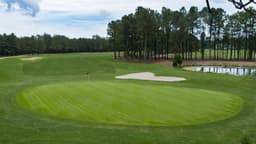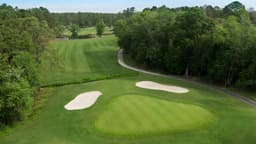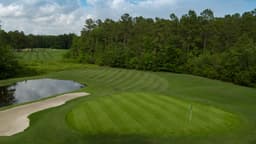 This modern Russell Breeden design is surrounded by unspoiled natural wetlands and Lowcountry forest. Woodland Valley was the first on the Grand Strand to feature Jensen Ultra Dwarf Greens. Strategically placed bunkers and lakes allow for a challenging round of golf that will make you return year after year. Conveniently located just minutes from North Myrtle Beach on Highway 9, this course is a "must play" on your next golf outing.
Diamondback: A Hidden Gem off Highway 9
Located off Highway 9 Just northwest of North Myrtle Beach, S.C., Diamondback Golf Course at Woodland Valley offers a layout that makes use of the natural terrain of the surrounding Lowcountry wetlands. The course features winding holes that snake through the trees and utilize the tree-heavy landscape in the formation of each hole. The strategic placement of greenside bunkers enables golfers to test their short-game and also execute shots that challenge their ability to score in uncomfortably tight areas.
This par-72 design extends to more than 6,900 yards from the tips, but offers shorter tee options hovering around 5,000 yards that are better suited for beginners. This distance-friendly course welcomes all levels of golfers who are met with an equally enjoyable round, no matter what set of tees they choose. Diamondback unveiled new Sunday Bermudagrass greens in 2019, along with a series of subtle upgrades and conditioning enhancements that have met with the universal approval of its many loyal golfers.
Players will find themselves quickly enamored by Diamondback's untouched natural beauty. The unyielding commitment of its pro shop staff and maintenance crew to give players the most pleasant round with little disturbance serves as the backdrop for this golf course.
A relaxed layout consists of several water hazards and marshes on some of the longer holes, adding to the allure and, in some cases, challenging golfers to play more aggressively on their approach shots. Since Diamondback's grand opening in 1999, players have sought out this golf course for its low-key location that embraces the quietness of the forest-like surroundings, not to mention an unparalleled family-like atmosphere fostered by its members, frequent players and course staff. Affordable golf with a scenic layout brings all levels of golfers to Diamondback each year in search of yet another timeless round of golf.
Book a Package
You choose where you want to play and choose where you want to stay! Myrtle Beach offers nearly 80 Championship courses, and Condo-World brings you the Grand Strand's BEST accommodations from Oceanfront Condos to Golf Course Villas, North Myrtle Beach to Pawleys Island…we have all the ingredients for the PERFECT golf package! For the Best Selection use the Condo-World Connection!
Beachwood, Brunswick Plantation, Heritage Club, Heathland, Moorland, Parkland, Oyster Bay and Whispering Pines not available online. Please fill out a quote request or call 1-800-422-1587 for rates and availability.
View Details
MYRTLE BEACH GOLF TRAIL PACKAGES
The Myrtle Beach Golf Trail has over 20 award winning golf courses that stretch along the Carolina coast from Brunswick County, NC to Murrells Inlet, SC featuring the legendary names of Arnold Palmer, Gary Player and Pete Dye designed courses.
View Details